Seeing is believing
Beauty that lasts.
The best way to experience Globetrotter's peerless blend of modern design and contemporary luxury is to see it for yourself. Find your nearest Airstream dealer to step inside and let the believing begin.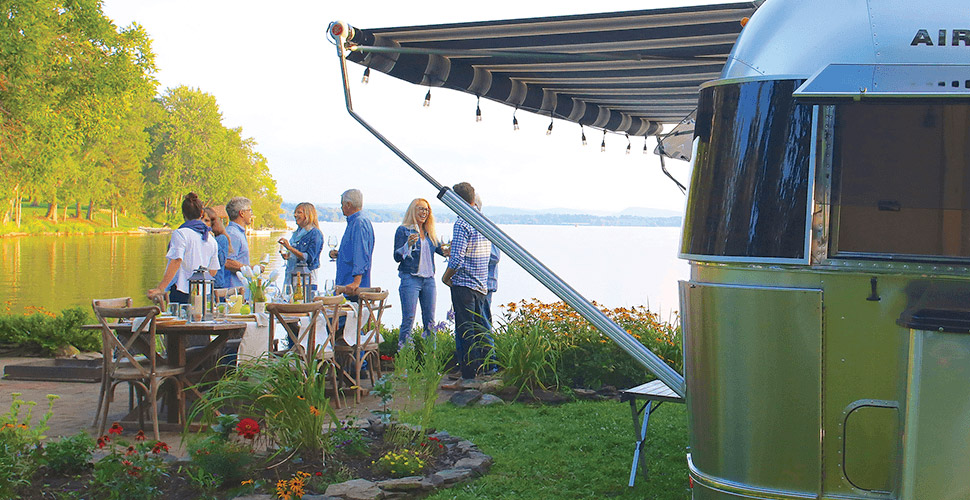 Exterior
Made for the modern eye
Clean lines and reflective curves.
The Globetrotter's classic aluminum body shell is sure to turn heads as it glides through the wind down the highways and byways. And features like power stabilizer jacks, an optional power awning, and a window awning package with Sunbrella fabrics make Globetrotter as functional as it is beautiful.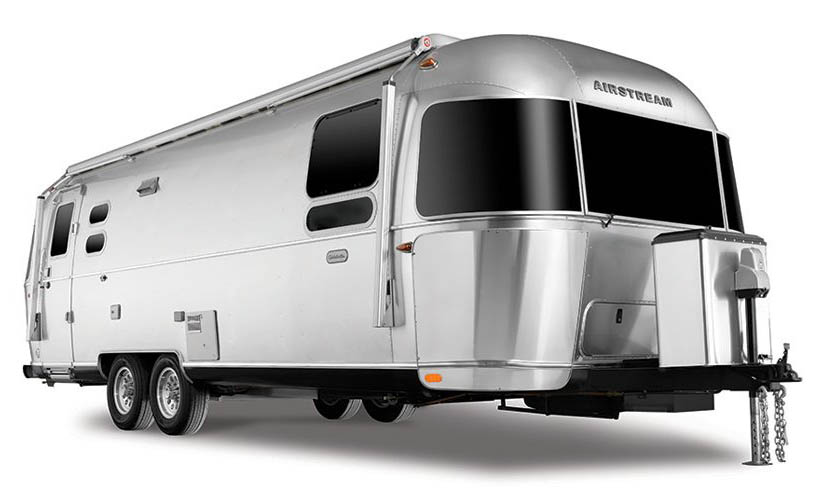 Interior
Modern design done right
Every convenience you'd hope for, and then some.
The Globetrotter is a modern design enthusiast's dream. With its sleek, clean lines, elegant features, and international touches, it surrounds you in a style that feels like it was made for you, elevating each and every adventure you set out on.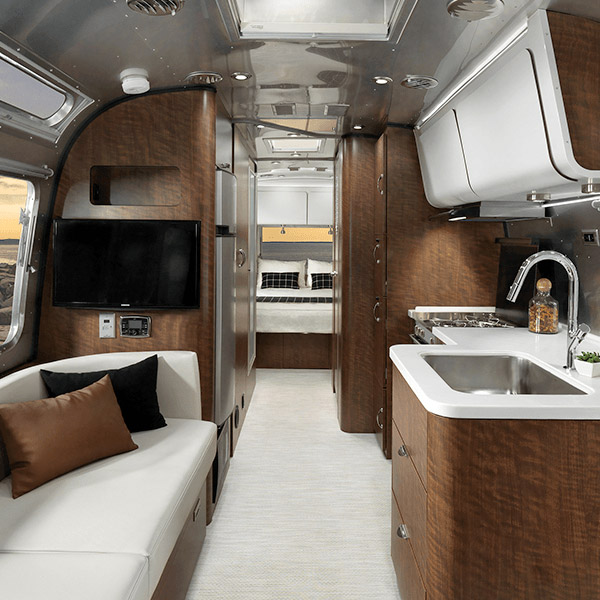 Floorplan
Room to revel in
Form and function strike a beautiful balance.
The Globetrotter is available in two floorplans: simply choose between a bedroom with two twin beds or one queen-sized bed. Both floorplans feature the same sleek, modern styling and upscale amenities. And whichever one you choose, the Globetrotter's thoughtful and efficient design gives you room to make the most of every adventure.